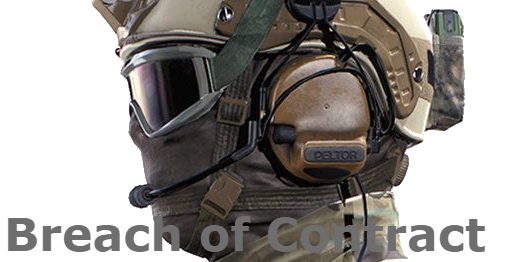 Breach of Contract Online
A downloadable game for Windows and macOS
Breach of Contract is about a massive conflict between military contracting companies versus the US Marines.

Breach of Contract is now live on Stream Greenlight

Check out my latest gameplay trailer

Breach of Contract is a new FPS Game that has mastered the barrier between high quality and simplistic gameplay.
The game features up to 24 players per match and team oriented gamemodes.
There is a wide variety of weapons to choose from.
How do you save up for new weapons and content?
It's simple. Earn GP (Game Points) through killing enemy players.
The currency never drains out after each purchase. Therefore, you keep accumlating GP to save
for your most desired weapons.
As far as the environments and maps go, there is large open world maps though range from that to medium and there on to small maps.
You will have all of the essential features that make up FPS games such as chat etc.
Follow me on Twitter @aidangig
Controls
- WASD : Movement
- T/Y : Chat
- LMB/RMB : Fire/Aim
- R : Reload
- 1/2/3 : Switch Weapons
- Space : Jump
*Game is nearing the beta stage. So expect a few bugs
Download
Click download now to get access to the following files:
Demo MacOS X Universal Build
Comments
Log in with your itch.io account to leave a comment.
MAKE IT SO U CAN KILL ALL DEM BRIDS BRA CUS THEY ARE THE ONLY LIVING THING WHEN NO-ONE IS ON SO IT MIGHT BE FUN WHEN I IS FOREVER ALONE BECAUSE I WILL BE FOREVER ALONE (TEARDROPS FROM EYEBALL)
i have the same problem on my mac book pro
I think the game needs to be polished more than anything because I found a few nuggets in the hit box of the objects but then all is good enough.

Will not install for some reason...
hmmm that's weird let me look into this.
Do you know if you're running 32bit or 64bit
Windows 10 64 bit. Fully legitimate, AMD fx6600 processor, Radeon R7 (4 Gb VRAM) series video card, 16 Gb Corsair RAM, MSI Gaming motherboard. I figure we'll just get all those out of the way
Wow! Nice specs. Do you have a Skype? I'll try to help you
Thank you! However unfortunately, I do not have Skype. Would you be open to other means of communication? Perhaps Discord?
Yes! Discord would be perfect!
i got the same problem on my macbook air
Hello,
Can you explain the problem please :)


after i download it says install but after a second doing nothing it says it again
Hmm I'll look into that...
ok thnx hope it will work since your game looks totally awesome!
Do you have steam, skype, or discord?
I need somebody to help me test my new gamemode hardpoint.
It is really fun!
looks like HL/CS with different map + different weapons.
Hello, I like this game, but the problem is that there are no people in servers (being online only) I can not play I can try the maps but nothing else.

Hey FrankDesigner,
Sorry there is not much people playing the game currently.
The game is not that known currently, I just posted the game last 2 weeks ago.
What do you think of the game overall?
Overtime, it will grow.
Thank you